Gorgeous Luxury Vinyl Planks in Timonium, MD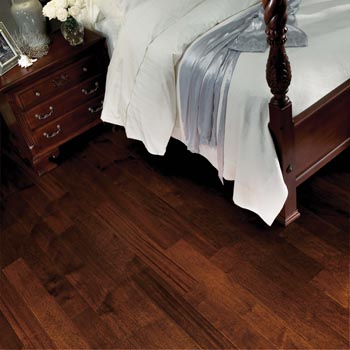 Make an impressive statement with the appearance of your home when you choose new flooring. One of the most affordable and successful ways to do just that is to select luxury vinyl planks in Timonium, MD, from Jim Boyd's Flooring America. Our flooring store makes it easy for you to create awe-inspiring interiors based on the eye-catching appearance of your luxury vinyl plank floor.
Available in a variety of different designs and styles, luxury vinyl planks allow you to find a flooring option that perfectly fits your unique needs, desires, and budget. We offer a wide selection of LVP products from some of the most trusted manufacturers in the industry. This allows you to shop with confidence when you are looking for an impressive new floor for your home or business.
Flooring That Is Ideal for Your Home
Some of the most popular flooring options for homeowners include natural stone and hardwood flooring. Unfortunately, wood and stone do not always work well in all of the different rooms in your home. So how are you able to capture the same aesthetic of those premium flooring options while ensuring the floor you choose is made to handle the unique challenges of a bathroom, kitchen, basement, or other highly-trafficked, or moisture-prone area?
Luxury vinyl plank flooring is one of the most versatile and unique flooring options currently available. It not only delivers all of the reliability you have come to expect from a vinyl floor, but also perfectly mimics the appearance of natural stone and hardwood. This allows you to enjoy the exact look you want without worrying about if the type of floor you want in your space will be prone to damage.
If you are interested in seeing just how impressive the appearance of our LVP flooring truly is; stop by our showroom to get a look at our extensive selection. Our dedicated staff knows that once you see this amazing flooring in person, and are able to ask us questions about it, you are going to fall in love with it right away.
Professional Luxury Vinyl Plank Floor Installation
Once you have decided to choose a luxury vinyl plank floor for your home, it is important to ensure that it is properly installed by trained and skilled professionals. This specialized installation ensures that your floor looks and works just as it should now and into the future. So don't gamble on the success of your new LVP when you can work with our installation specialists instead for risk-free results.

Contact us to find out more about our luxury vinyl planks. We proudly serve customers in Timonium, Maryland, and the surrounding areas.