Update your Home with Wood Look Tile in Timonium, MD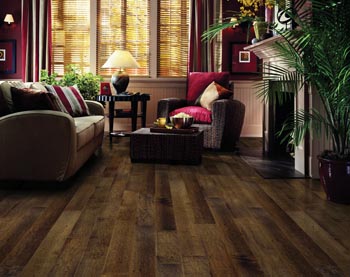 Give your home the makeover it needs by updating your floors with wood look tile in Timonium, MD. These tiles are designed to look and feel like real hardwoods and provide an exceptional alternative for your home. Visit Jim Boyd's Flooring America of learn more about these wonderful tiles or to explore our vast collection of other flooring options we have available.
A Robust Surface
You may be wondering why you would choose a wood look-alike tile over real hardwood, and the answer is quite simple. Tile provides superior moisture resistance and will not warp or expand when it comes into contact with water. With wood plank porcelain tile you can add the timeless aesthetic of hardwood to rooms where moisture is high, like bathrooms or kitchens.
Additionally, tile is easier to maintain. Cleaning the floor is done with a simple mop, and you do not have to worry about applying special waxes to keep the lustrous shine. Tile is also naturally cool to the touch. This makes it a great option to help keep your home cool in the warm summer months. Tile is also a great conductor of heat, making a wood plank ceramic tile floor the perfect solution to support in-floor heating.
Unlimited Design Potential
When choosing new floors for your home, it is important to find a solution that will look great and last for years, and at Jim Boyd's Flooring America we have you covered. We offer our wood look tile in a variety of patterns and colors which makes finding a match for your home a simple task. This way your new porcelain or ceramic wood tile floor will easily fit into your current décor or be the basis for your new overall look.
If you are unsure of what look you are trying to achieve then our team is here to help. Our flooring experts can make recommendations for your new floors based on your current remodeling goals. We will also help you explore our vast collection so that you know you are finding the flooring solution that is perfect for your home.
Complete Installations
At our store, we understand the importance of having a correctly installed floor. It is for this reason that we offer professional services to handle your ceramic or porcelain wood tile installations. Our team has the experience and equipment needed to correctly lay and install your new flooring. With our help, your new surface will look as good in your home as it did in our showroom.

Contact us when you are looking for wood look ceramic or porcelain tile to upgrade your home's floors. We proudly serve Timonium, Towson, Carney, Cockeysville, and Butler, MD, as well as the surrounding areas.